There are
ideas
that make a difference
Improvised Cooking Course (8 Sessions/48 hours) Paphos 05.07.2022
Have you ever opened the fridge and found yourself with few products and didn't know what to do? Or Have you always wanted to cook for your friends, wife or girlfriend but didn't know where to start? You have always had a passion for cooking and you want to deepen your skills and passion ?
This 48 hours of Improvised Cooking Course will learn you how to prepare dishes starting from the simple elements you have in the fridge and enter the world of real Italian cuisine, simple and tasty.

You will learn the basics of the preparation and conservation of the product and you will be able to prepare tasty menus of true and authentic Italian cuisine. Part of the course will be dedicated to one of the most famous dishes in the world 'Pizza'. We will start with the dough, we will analyze the leavening to finally arrive at the preparation of a real Italian pizza.

You will learn, always with the same concept of available and simple elements, to prepare a dessert in theme with the other dishes. And of course, to have a self-respecting dinner, we cannot forget the choice of drinks and, in particular, you will learn how to choose a wine to match your dishes.
All levels and ages are welcome from beginners to those who want to brush up on their skills.
At the end of the course, you will learn how to:
Please bring the following: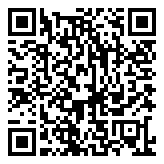 Speaker
Youlian Peytchev

Food & Beverage Consultant

Youlian Peytech is originally from Sofia (Bulgaria) but raised in Italy, since his young age he has specialized in the food and beverage sector. He began his career at the age of 14 in Città di Castello by attending the prestigious hotel school in Piobbico (PU). At 16 he started working for the prestigious Sheraton in Sofia where he attended a special course in Food and Beverage Management. Graduated from the hotel school, at the age of 18 he was called by chef Enzo Neri for his first collaboration in London in the Cipriani restaurant where he later became a professional sommelier. From there Youlian made a series of experiences between: London, Moscow, Miami, Sofia, Sardinia, international Royal Caribbean etc…. To highlight the starred collaborations with: Carlo Cracco at the OVO restaurant by Carlo Cracco at the Lotte Hotel in Moscow, Ezio Gritti at the Fino Bach in Calasassari Sardinia and finally with Marco Bistarelli, who is also the Brand chef of the Marteona Project in Cyprus, where from 4 years Youlian resides and works. In recent years, Youlian has built new projects in the sector, becoming an expert consultant in food and beverage as well as a high-level executive chef. The latest project carried out in Paphos together with Antonio d Onofrio is an Italian street food that then gave life to the Marteona Restaurant, an excellence in the territory, managing to bring more than 32 Italian companies to the island of Cyprus, and interacting simultaneously with different reality of organizations, institutes, companies, media and TV, including Russian TV.